"Of all the projects I have been involved with over the years, I truly believe The Golf Club of Oklahoma is one of the very finest. My experiences there will last a lifetime." – Tom Fazio, Golf Course Architect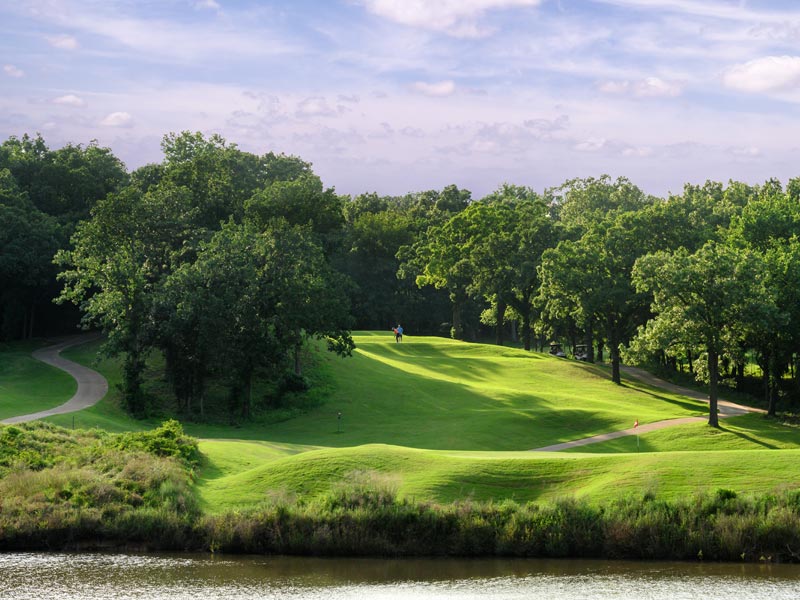 The Golf Club of Oklahoma was designed as an escape from the hustle and bustle of the city, for a relaxing retreat into nature and experiencing golf as it should be.
A 12-month search led Tom Fazio to 525 acres of untouched beauty in northeastern Oklahoma where he sent his par-72, 7,183-yard creation sprawling over nearly twice the area required for a traditional 18-hole course. His true genius can be seen in the way he used the land's natural assets – towering oaks and existing bodies of water – to test even the consummate player. No skyline breaks through the trees.
No development lines the fairways. By design, this could be the most private course you've ever played.